Find your Perfect Domain Name:
.com ৳950
.net ৳950
.org ৳950
.info ৳950
.biz ৳950
.xyz ৳300
* All prices
per annum
We are Announcing Perfect Package for you

Black Host Providing you with a hesitate free web hosting service we take words look believable.
All Our Web Hosting Plans Include
easy-to-use
control panel
Transfer
Website & Domain
WHAT MAKES OUR BLACK HOST HOSTING IS BEST?
Guardian Backups
Our backup solution provides continuous protection and off-site disaster recovery for your sensitive data. You can safely store your site backups by encrypting them on backup nodes in an off-site facility. When necessary, restoring your servers is simple and fast with our bare metal recovery. Customers running Linux can easily manage their backups through our Guardian cPanel Plugin, accessible in the cPanel interface.
Firewalls & VPN
Ensure business resiliency by protecting your servers from malicious Internet traffic. We offer some of the best-Managed Firewall options available. Our Hardware Firewalls ensure business resiliency by acting as the first line of defense protecting your servers from malicious Internet traffic. Liquid Web's hardware firewalls provide a strong degree of protection from attacks coming from the outside because they contain their own OS and operate independently of the server/servers they were designed to protect.
Web Protection
We realize how important your website is. When it comes to security, it's not only your source of livelihood that is at stake, but also your reputation. Critical business relationships rely on your site to secure the confidential data stored online. With special attention to web application protection, we have curated packages to protect you from hacking disasters. We monitoring your servers, mitigating risk, optimizing performance.
DDoS Protection
Whether you're a large enterprise, a small business, an e-commerce company or a government institution if your website is Internet-facing, it is a potential target. We include free, basic protection with every server — volumetric attacks from 250 Mbps to 2 Gbps in size are automatically mitigated. For comprehensive protection, we also offer two levels of service to detect and mitigate larger, more sophisticated, and sustained DDoS attacks.
Storage Area Network
The BlackHost Web fully managed Storage Area Network (SAN) is a highly scalable and fault-tolerant central network storage cluster for your critical data. Our SAN connects directly to your servers using extremely fast, low latency Gigabit Ethernet connections. This allows customers to transfer data sequentially, or parallel, without affecting the performance of the host server. We offer multiple redundant enterprise-class disk arrays as well as an option for Managed File Replication for maximum protection and reliability of your critical data.
Server Uptime Guarantee
With any of the web hosting plans offered on this website, you will get instant account activation and an optimal network uptime guarantee of 99.9% for all included services (website, email, FTP, etc.). It is our utmost care to monitor our server network 24/7/365 to make sure that this hosting uptime guarantee is observed and that the services are being delivered as smoothly as possible. Web Hosting without the worry.
CloudFlare CDN
Speed up your website by serving site content from worldwide servers located close to your visitors. A Content Delivery Network can dramatically reduce page load time by serving site the content from servers located close to your site visitors anywhere in the world. CloudFlare also caches and optimizes that content on their network to reduce file sizes and make the pages on your site load faster. Improved SEO and Conversion Rates.
Load Balancers
Load balancing functions as both failover and the simplest method for scaling out a website or web application. As customers visit your website, they are first connected to either Shared or Dedicated Load Balancers. The load balancers then direct each customer to one of the web servers in your infrastructure by using one of many available traffic optimization algorithms. As traffic to your web application increases, new web servers can be quickly and easily added to the pool of load balanced servers.
24/7/365 Human Support
We're the employees you would hire if you could. Responsive, helpful, and dedicated in ways automation simply can't be. We're your team. Monitoring your servers, mitigating risk, optimizing performance. And if you need advice or support, work with one of our 20+ Windows, Cisco and Red Hat Linux Certified technicians quickly and on your first contact. Web Hosting without the worry. Rely on our 24/7/365 Human Support.
Build your website Online Today?
Create your own website with our Web site builder
Dynamic CMS Website Design
Easy to Manage Control Panel
Latest Security System
Responsive & All Device Friendly
Clean and SEO Friendly Webdesign
Free Lifetime Support
FREE domain, hosting, database, FTP account and business email.

Starting at Just ৳15,000 Taka only.
Create your own website with our Web site builder
Dynamic CMS Website Design
Easy to Manage Control Panel
Latest Security System
Responsive & All Device Friendly
Clean and SEO Friendly Webdesign
Free Lifetime Support
FREE domain, hosting, database, FTP account and business email.

Starting at Just ৳15,000 Taka only.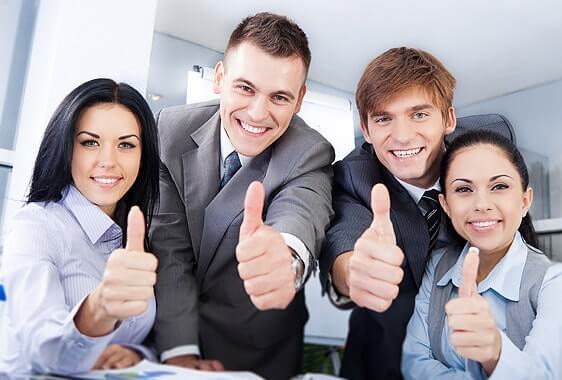 More than 3,500 websites hosted
Get Your Website Online Today
why customers us!
Choosing to work with BlackHostBD has been one of the best, most profitable business decisions my company has made. There are a lot of hosting outfits to choose from, but we've never encountered anyone who works with us so intensely to ensure that all of our needs are met, and we really can't thank you enough for that. Your tech support team is accurate and extremely fast, the hosting packages offered are robust and full-featured, you are proactive in making sure that we are satisfied with your services... the list goes on and on. In short, we would like to applaud you for being one of the few companies we truly enjoy working with. Thank you!
- Lori Robison -
www.maggianos.com
I was most impressed when I signed on with the BlackHostBD because of the ease and simplicity of the process and most importantly, someone from The BlackHostBD called me later to ask about the services. That call of concern is impressive, in light of the fact that most companies are too busy for their customers to actually call and make contact with a human. Thanks!
- Kert Peterson -
www.dulorealestate.com
My old host went out of business and I needed to find a new one quickly. I called The BlackHostBD at 1am and spoke to them directly. I was amazed. They took my order on the phone and my site was uploaded within 15 minutes. They did a great job and should be commended. Keep up the good work guys!
- Franklin Brice -
www.hayhouse.com
You have a great service. I'm a web developer and I host all the sites I build for my customers with you because I can count on your reliability and know that I will get customer support when needed. At my recommendation, they also have switched to BlackHostBD. thx guys.
- Desirae Karla -
www.homerunva.com
My wife and I each have a website for our home-based businesses. And, after our previous host disappeared, the host group rose to the top of the list very quickly as I compared a dozen or so potential hosting services. Besides great prices, and controls their customer service is first rate. Getting a site up and running is the most likely time that problems arise and they answered my questions quickly and we were back online within a few days of losing our host.
- Michile Johnson -
www.justinhavre.com
Easy Accepted Payment Methods